The Local Jobs First Policy is continuing to support Victorian workers and businesses, providing them with a fair and equal opportunity to participate in Government procurement.
Enshrined in law through the passing of the Victorian Industry Participation (Local Jobs First) Amendment Bill, the Local Jobs First policy mandates minimum local content on major construction and infrastructure projects.
The BRITEX Group, a proud Australian owned and operated manufacturer, is one of several Victorian businesses supporting the delivery of state-wide government projects, through this policy.
Established in 1938 in Melbourne, BRITEX has become a pioneer in their field fabricating stainless steel products, commercial grade plumbing and architectural fittings, providing quality products to large-scale government infrastructure projects, most recently involved in both the Victorian Schools PPP Project and the Victorian School Board Authority investment in Local School Infrastructure. For these projects BRITEX provided long-lasting, easy to maintain and made to measure stainless steel learning kitchens, commercial benching and laboratory fixtures as well as complete bathroom sanitary solutions.
A leader in their field, BRITEX is continually reinventing itself through its high-class product range, providing its products to hospitals, prisons and schools across the state, with products ranging from Vandal Resistant Stainless-Steel toilets, urinals, hand basins, troughs, fountains, commercial Benching and more.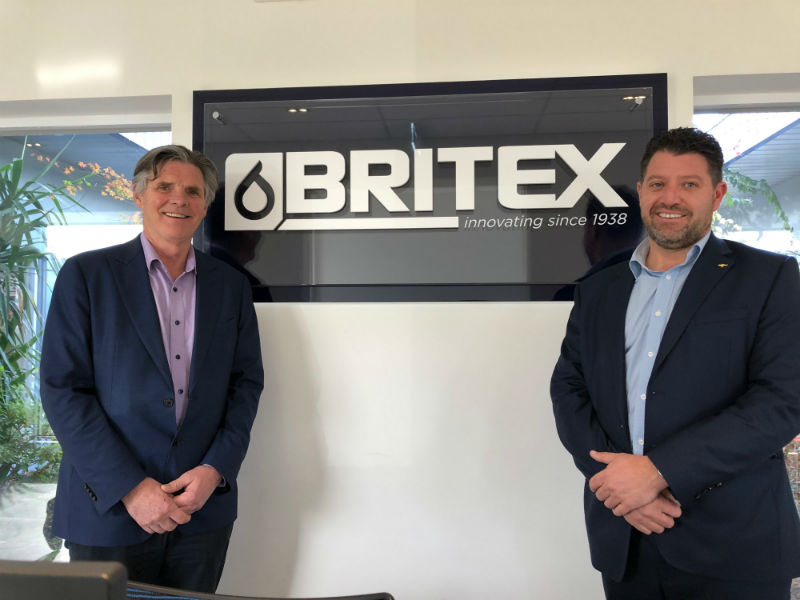 Cam Risstrom, Managing Director of BRITEX said: "The Local Jobs First policy has enabled us to provide quality Australian products to large-scale government projects across the state. This investment in local businesses has allowed BRITEX to reinvest in our employees and in state-of-the-art machinery for our factory. We are able to continue to custom fabricate premium quality products locally for our customers. Many businesses such as ours are benefitting from this policy, enabling us the opportunity to help build Victoria."
Local Jobs First Commissioner, Don Matthews recently toured BRITEX's facility in Bundoora, showing his ongoing support of local businesses. A proud advocate of Local Jobs First, Don Matthews said "This is another great example of the Local Jobs First policy working and enabling Victorian businesses to be a part of government procurement. It is envisioned that many other Victorian businesses, will benefit from the Local Jobs First policy and I encourage all state-wide businesses to take part in government procurement."
As the state's largest procurer of goods and services, the Victorian Government is giving local workers and businesses an opportunity to participate in social procurement – creating jobs and boosting economic growth in Victoria.
Local businesses are encouraged to register their interest in supplying goods and services to Local Jobs First projects through the Industry Capability Network.